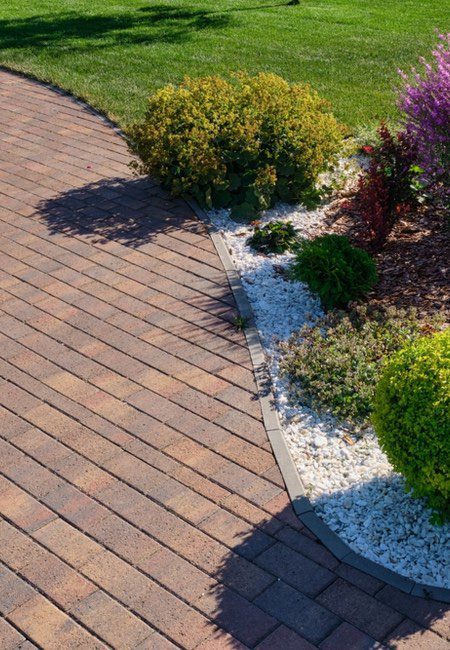 We Aim To Achieve Excellence!
The Ideal Choice For Patios and Decks
Is it time to give your backyard some style, perhaps a rustic, cobblestone or modern look? Are you looking to utilize the space the best you can? Do you know where to start? If not, trust us; you are in no way alone. That is why we are here.
At Pristine Backyard Oasis, we aim to achieve excellence in designing and constructing great backyard spaces.
With so many elements to look at, one of the most important is outdoor patios, in layman terms, the foundation around the pool, outdoor kitchen, walkway, driveways and more.
When it comes to a home's architectural style, the homeowner's lifestyle, and the state one lives in; it is crucial to consider all of the elements combined when deciding on which type of patio material is best.
Here we provide a brief description of a few of the types of outdoor patio materials to help you choose. We are also here to answer any additional questions and concerns you may have.
When you get in touch with us we will discuss the patio layout; will it be flat, raised, multi-level, a pool patio and or a covered patio? 
But, first, let's show you what to look for when deciding on the best outdoor patio and deck and please be sure to reach out to us if you have additional questions.
Don't Know What Your Choices Are?
Types of Patios and Decks For Different Environments
Eye Catching
Natural Stone
Natural stone decking includes various materials such as granite, marble, slate, flagstone, limestone, travertine, coral stone, bluestone and quartzite. They can be honed, tumbled or polished; however, the polished can become slippery when wet for pool areas. Nevertheless, they are trendy and work well for all types of environments. Natural stones are impressive with their many designs and color options.
Granite is a natural stone that is exceptionally durable and resilient to the elements. Because of its durability to various weather conditions, it is well suited for country areas where the weather changes from season to season. There is a wide variety of colors and styles. Granite can be flamed, tumbled, or honed for a slip-resistant surface, making it a great choice around pool areas.
Marble's finish provides for a sophisticated look. However, this luxury does come at a higher price. There is a variety of veins finished in different colors. It is softer and more porous than granite; therefore, it needs to be sealed to withstand the weather. For slip resistance, opt for the rough surface vs. a smooth polished surface. If you are up for the additional maintenance and beauty, then marble may be for you.
Out-Of-The-Ordinary
Slate
Slate has been around for centuries. Slate is softer than granite and marble; however, it remains highly durable and resistant to climate adversity. The textures and colors of slate vary, making no two identical. The shades of color vary from grey, green, tan, brown and orange. Because of the color variations, slate provides a unique and engaging look creating an aesthetically appealing deck.
Flagstone is one of the only 100% natural stones and provides for a truly natural appearance. They have distinct textures, colors and shapes from grey/blue tones to beige/brown and reddish/orange tones. In addition, flagstones have a nonslip texture which makes them great for walkways and around pools. The various types of flagstone include sandstone, bluestone, coral stone, volcanic stone and limestone.
Limestone is a type of flagstone which is both soft and porous; therefore, sealing is essential to protect from weather damage. Due to the softness, limestone wears easily and is prone to cracking in cold weather. The stones have a pale color ranging from white to brown and have an unusual texture making them unique. For pool, areas choose the tumbled version instead of the polished.
Travertine is a type of limestone. Its composition and texture are similar to limestone. Travertine can be slippery when wet; however, non-slip coatings can be applied. These stones maintain their natural colors for a long time, making them fade-resistant. Even though they are somewhat porous, unlike their competitors, they can withstand various weather conditions.
Porcelain is no longer just for bathrooms. Choosing outdoor porcelain tiles that are durable and stand up to all weather conditions due to their non-porous composition and fade resistance properties is becoming increasingly popular for the backyards of today. There are so many color options to choose from. They are beautiful and, better yet, because of their non-porous texture, easy to maintain.
Concrete has been around for a very long time, and there is a reason. Concrete such as decorative concrete is the most cost-effective deck if you are on a budget. Concrete has its advantages; broomed and exposed aggregate finishes can make it slip-resistant. It reflects the heat to be comfier on the feet, requires little maintenance, and is affordable while achieving outstanding results.
Pavers are extremely popular for patios, walkways and driveways. They are generally made from brick or concrete and can be less expensive than other high-end options. They are durable and can last for decades; however, sealing can extend their color and beauty in the long run. They come in different shapes and sizes and because of their flexible integrity they can be replaced easily.
When it comes to wood, there are two options, natural wood and composite decking. Natural is natural, whereas composite is engineered panels. For the rustic backyard, natural wood is incredible, but it can be high maintenance. On the other hand, composite decking has low maintenance and is eco-friendly. In addition, there are many color choices from light to dark, especially with natural wood.
Our Complete Design and Build Process
Guarantees Results
That Exceed All Expectations