The Woodlands TX Patio & Deck Builders Who Deliver Incredible Results
According to data from 2021, a whopping 90% of Americans said outdoor living spaces are more important now than ever before. Yet, many feel displeased with their outdoor spaces, so 88% of respondents planned to make renovations soon.
Whether your patio needs a few refreshing upgrades or a completely new deck, you've come to the right place. Pristine Backyard Oasis has the best deck and patio builders in The Woodlands, TX. With a team of passionate Woodlands TX deck and patio builders, their passion for delivering incredible results is like no other.
So let's dive into what you must know about building decks and patios with the team at Pristine Backyard Oasis.
Popular Patio Design Ideas
Decks and patios are becoming a staple for homes in Texas. They offer a place to spend time with family and friends all year round. So whether you want to entertain on hot summer nights, host Sunday football brunches, or invite over your reading group, an outdoor space is perfect for any event, big or small.
Some of the most common deck features homeowners choose include:
Built-in furniture
Curved design
Deck screen or cover
Fireplace or fire pit
Hot tub
Lighting
Multiple levels
Unique railings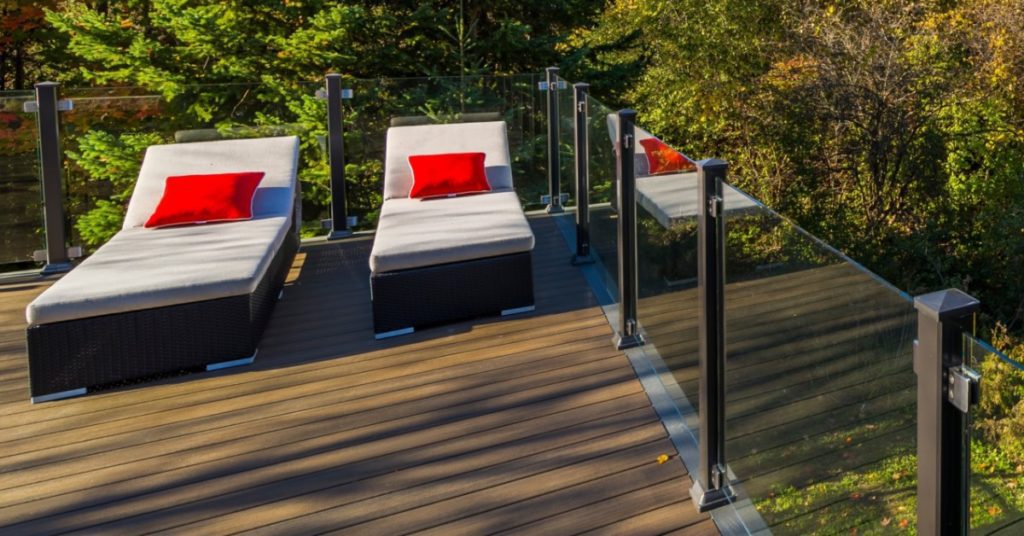 However, keeping your patio project budget in mind when considering which features you want is essential. For instance, adding an outdoor kitchen to your patio will be significantly more expensive than adding lighting.
Also, keep in mind maintenance costs. For example, a deck cover or screen can help reduce damage from the natural elements, but it could also need repairs if a strong storm comes through.
If you have features in mind you want, but you're unsure if they fit into your budget, our team can break down the costs for you.
Why Choose Pristine Backyard Oasis as Your Patio and Deck Builders in The Woodlands, TX
Our mission at Pristine Backyard Oasis is to create exceptional outdoor living spaces. We stand out from our competitors by offering outstandingly unique designs, high-quality work, and superb customer service.
Our team will work with you every step in the patio and deck building process, from design to completion, and assist with getting permits when necessary.
We have the deck-building equipment to make any dream you have a possibility. From cobblestone to granite to marble and porcelain, there is no job too big for us. You can peek at our portfolio to see some of our past work and get inspiration for your project.
If unsure about what you want for your patio or deck, we can assess your home's architectural style and lifestyle and suggest what will work best.
Make Your Patio and Deck Design Come to Life
If you live in The Woodlands TX, and need to upgrade your outdoor living space, then you know whom to call.
You can reach out to us at Pristine Backyard Oasis at any time of the day to get started. Our support and sales team is available 24/7 to answer your questions, and they'll provide you with a free quote.
Let's work together to make your deck and patio design ideas come to life!