Pool and Landscape Designer in Spring, TX: Pristine Backyard Oasis
During summertime in the United States, swimming is the fifth most popular activity, but only 17% of young adults in America own a swimming pool. Owning your own pool in Spring, TX, is a big commitment, but it gives you 24/7 access to this popular summer activity.
If you're ready to take the leap and invest in a swimming pool, look no further than Pristine Backyard Oasis. You'll have a summer oasis right in your backyard with the right pool and landscape designer. Keep reading to find out why we're the best choice for the job.
What Can We Do for You?
As swimming pool contractors, it is often a misconception that pools are all we do. We offer a variety of services to elevate your outdoor living spaces.
Our services include decks, outdoor kitchens, swimming pools, patios, patio covers, and fire features. Envisioning a combination of these in your backyard goals? We can make it happen.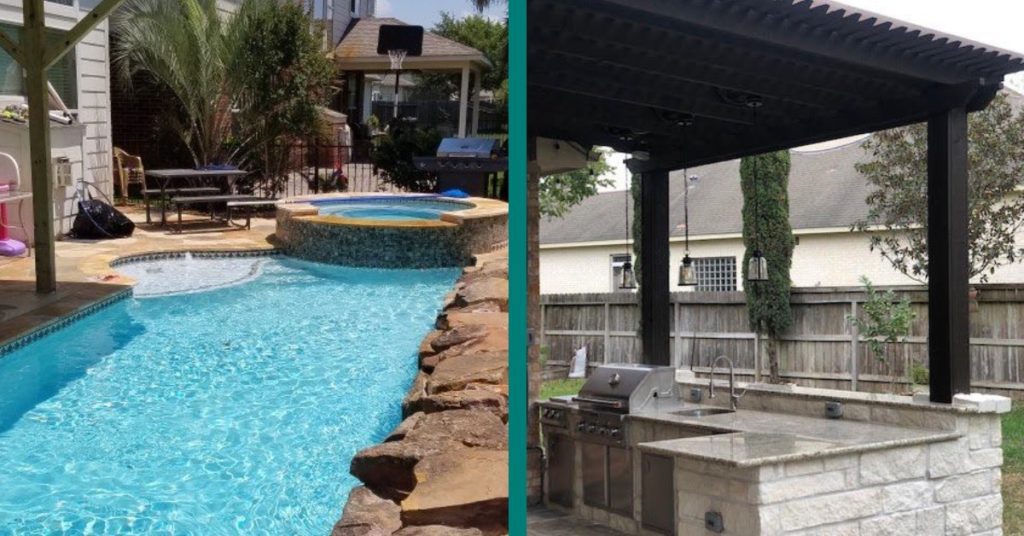 We'll Bring Your Vision to Life
We understand that you'll have a vision for your pool and landscape design in mind when you contact us. We specialize in complete backyard design, and our team of creative individuals can talk out your ideas to create the space of your dreams.
Whether you have planned pool design ideas, landscape design ideas, outdoor living space ideas, or all of the above, we'll collaborate with you to bring that vision to life.
Designs for a Variety of Budgets
When working on home improvement, it's crucial to have a budget in mind. We'll work with you on your pool design to stick closely to your intended budget.
As we discuss design options, we'll go over what may or may not fall within your budget window and what we can do to design your dream space without going over. Then, we'll quote you a price before we even get started.
Communication
One of our ultimate goals is to provide the best customer service possible. This means maintaining open and regular communication with our clients.
Regular communication ensures that clients are kept in the loop about their pool and landscape project activities. Whether we're experiencing delays or unforeseen problems or checking in with you to see how you feel about our progress, we want to keep you involved.
Portfolio of Previous Work
Unsure of what direction you want to go in? View a portfolio of our previous work to draw inspiration and determine which styles are your favorite and which aren't for you.
We've done more rustic styles, modern designs, swimming pools that blend in with the landscape, grand entertaining spaces, simple seating areas, fire pits, and more.
Choose the Best Pool and Landscape Designer in Spring, Texas
Ready to get started on the outdoor living space of your dreams? Choose Pristine Backyard Oasis as your pool and landscape designer, and we will not disappoint.
We'll work with you to build the space of your dreams. What are you waiting for? Contact Pristine Backyard Oasis for a free consultation today.