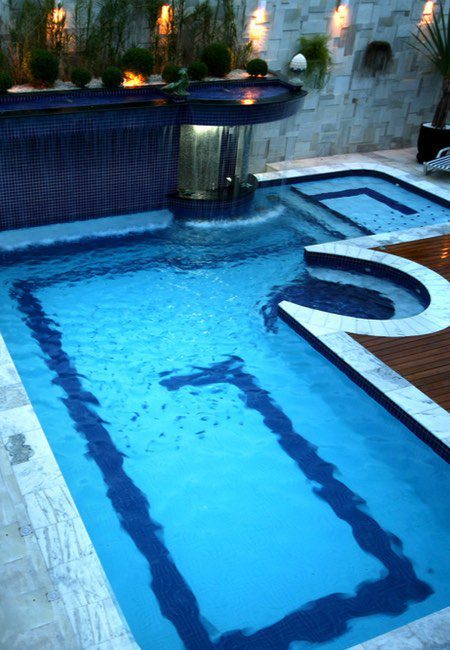 Custom Inground Swimming Pools and Spas
When searching for a reputable custom inground swimming pool builder, you must feel confident knowing you choose the best.
A lot goes into new pool construction, starting with the design and following with the excavation, installation, and completion. But it does not end there; you must be confident the pool builder you choose will be there long after to answer any questions or concerns that may arise.
At Pristine Backyard Oasis, we are that pool company. Our mission is to provide professional customer service, expert artistry with high-quality products. The ultimate goal of our entire team, from designers, builders, plumbers, technicians, customer service and others, is to achieve one hundred plus customers satisfaction consistently.
Here we show you some valuable information to get you inspired and for ideas. Please take a look, then reach out to us to learn more about us and our services.
Are you tired of spending the hot days yearning for some fun, relaxation and nice cool water? If so, it's time to start considering a custom inground swimming pool. A pool that will meet the demands of your everyday life and blend beautifully with your home's architectural decor can be in the making. Take a look at the different types of custom inground swimming pools to get inspired, then Contact Pristine Backyard Oasis to get started.
Need Help Deciding?
Five Types of Inground Swimming Pools
How often do you get to your favorite tropical resort with the fantastic free-flowing pool and its incredible landscape? Not often enough, right? How would you like to experience the resort in your backyard? It can happen. Add a free-form pool, some rock features, a rock waterfall with a slide for the kids, tropical plants, and some fire features, and you are on your way to the best resort ever just by stepping out your back door.
Geometric style swimming pools have straight lines, sharp corners, and defined edges, typically rectangular or square. They are perfect for the modern or formal backyard. Lap pools are one type that is great for the physical fitness guru. Building a geometric pool with an attached square spa where the water spills over into the pool is breathtaking. Add the heat and the jets and after your swim, sit back, grab a cocktail and relax.
Infinity edge pools provide the appearance of the pool never-ending and vanishing off into the horizon. The ambiance is strikingly beautiful and mesmerizing. Gazing across the water and out into the beautiful blue sky is an experience like no other. They are perfect for a yard with an open landscape, so slip away to your favorite resort and contact Pristine Backyard Oasis to learn more.
Beach entry pools have been around for a while but are just recently becoming more noticed. A beach entry pool is as close to the beach as one can get. A sloped entry replaces the entry steps. As you walk in you, go deeper and deeper, similar to the ocean. They are great for small children and for those who love the beach. Just add some sand, sit back, and wade in the low end as if you were at your favorite beach resort.
Typically when people think of pools, they see the standard rectangular pool; nevertheless, small pools have become very popular. They are great for small yards and those who want a bit more from a pool than just swimming. Cocktail pools, also called spools and plunge pools are both small pool options. Add the features of a spa, and voila, you have a place to exercise while enjoying the great benefits of a spa.
See What Sets Us Apart
From Our Competitors