The Finest Woodlands TX Outdoor Kitchen Designers: Pristine Backyard Oasis
Last year, a New Home Trends Institute survey showed that outdoor kitchens were most popular in Texas and California. No doubt this figure has since increased.
The survey also showed that homeowners generally valued their outdoor spaces. This was significant among both young and mature families.
Spending time outside is a great way to unwind and enjoy nature. Why not do it in style?
Thirty-four percent of homeowners said they would. Cooking facilities would be a priority for their outdoor upgrade.
You're probably considering this too. But what's the key to adding a fantastic luxury outdoor kitchen to your backyard? Get one of the best outdoor kitchen designers to do it.
Pristine Backyard Oasis is an ideal choice. Read on to find out why.
Qualities of Great Woodlands TX Outdoor Kitchen Designers
Renovations can go wrong very quickly. They can be highly frustrating and, at times, overwhelming. But getting the outdoor kitchen you want shouldn't be that hard.
You can make it as easy as possible by looking for the following qualities in the kitchen designer you hire:
Passion
Your designer should be passionate about what they do. Effective design should make them excited. This will allow them to produce a functional yet tasteful layout that suits your needs.
Listening Skills
Passion is great. But it shouldn't be at the cost of your needs or viewpoint. Your designer should be a great listener. This will allow them to translate your ideas into a design that works.
Capable of Providing Options
Your designer should have an in-depth conversation with you. This should cover what you want and how you want to use the space. After this, they should be able to merge the two and provide you with several options.
It doesn't have to be the final design. But it should spark interest. Enough to help you work together to transform it into the final layout.
What Makes Pristine Backyard Oasis One of Them
Pristine Backyard Oasis can do this and much more. We'll take you through the main activity zones you need in your backyard kitchen design. This includes four separate areas for:
Prepping
Cooking
Plating and Serving
Entertaining
This ensures you cover every area you need for your backyard kitchen. The sky is the limit regarding the materials you can choose from. We'll provide you with high-quality products.
We offer fast and reliable service. But we'll work as long as we have to on your project until we get it right.
We also have a wide range of professionals on our team. They work in various areas, including designers, builders, and technicians. Working together, we'll ensure you get the outdoor kitchen of your dreams.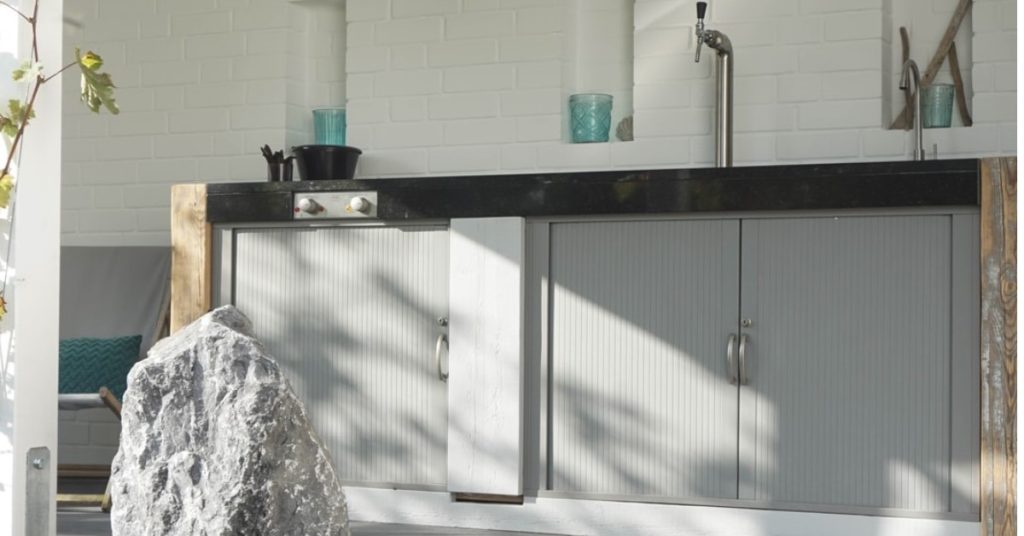 Getting the Finest Outdoor Kitchen in Woodlands, Texas
Last year, Woodlands, Texas, received the title of one of the best places to live in the US. There's a bit of everything in this unique suburb. But you also have the option of creating your backyard oasis.
A beautiful backyard may incorporate a pool, outstanding landscaping, and a deck. But a backyard isn't truly complete without an outdoor kitchen. It's the element that makes entertaining easier.
But how do you ensure you choose one of the most experienced Woodlands TX outdoor kitchen designers? Look for the qualities above that will make working with them easier. You won't have to look far.
Pristine Backyard Oasis has over 53 years of experience with over 3,000 projects completed. We can add yours to this list. Call us for a FREE consultation.
Along with designing the most refined outdoor kitchens, we are Woodland's general contractor for all your backyard needs.