The Woodlands, TX Outdoor Living Contractor: Pristine Backyard Oasis
Texas home values have gone up almost 24% in the last year alone, thanks to the hot housing market. But some houses have grown even more in value because of their desired features like energy-efficient appliances, finished square footage, and stunning outdoor spaces.
If you've been thinking about sprucing up your yard, now is the perfect time for hiring a contractor. And finding a contractor is easy when considering The Woodlands, TX outdoor living contractor, Pristine Backyard Oasis.
Come and see what we can do for you and your property!
Decks and Patios
Outdoor living spaces are the best places to hang out with friends and family. If you don't already have a deck or patio, you can easily design and add one to your yard.
There are so many design styles to choose from, guaranteeing you'll love the space for years to come. Maybe a rustic cobblestone look with a built-in fire pit or custom fireplace is for you.
Or you could build a wrap-around deck to provide uninterrupted views of your property. This is especially useful if you enjoy hosting parties! Add some seating to enjoy the view from anywhere.
On the other hand, you may want a multi-level deck to connect the master bedroom to your poor or hot tub.
Regardless of what you want your deck or patio to look like, we are your go-to Woodlands, TX outdoor living contractor for the job.
Outdoor Kitchen
You can't go wrong with an outdoor kitchen for those who love to cook and entertain. And we don't just mean a stand-alone grill. You can have everything from a pizza oven to a refrigerator to an ice-maker or ventilation system.
Anything you have in your home kitchen, you can have in your outdoor kitchen.
An outdoor living contractor from our team can help you design and build your ultimate outdoor kitchen. You may grow to love your outdoor kitchen more than your indoor kitchen when we're done with it!
Patio Covers: Pergolas, Gazebos and Pavilions
No outdoor living area is complete without some shelter for privacy, shade, and aesthetic appeal. Finding the right company to provide expert guidance to create a gorgeous patio cover layout with a functional structure is vital.
Whether looking for a pergola, pavilion or gazebo, you'll find the perfect structure when you hire Pristine Backyard Oasis, your outdoor living space design master, contractor and construction worker experts. We get it right the first time by avoiding pitfalls along the way that you may experience with competitor patio cover contractors.
We create an outdoor patio for maximum outdoor living enjoyment that will extend the hours and seasons for you to enjoy, enhancing your backyard's beauty and bringing additional value to your property.
There are no limits when building patio covers such as pergolas, gazebos and pavilions. There is a style and size to meet all needs, from rustic, old world, traditional, tropical, garden to modern, contemporary and other.
Swimming Pool
A swimming pool is one of the best backyard ideas for your Texas home, as there's no better way to beat the heat. Not to mention, there are several pool designs to choose from. The most popular include:
Beach entry
Free-form
Geometric
Infinity
Because pools require excavation work, you need to trust your contractor to properly handle the project from start to finish. We'll take care of everything from the plumbing to the technical work when building your idyllic pool. All you have to worry about is who you'll invite to your first pool party!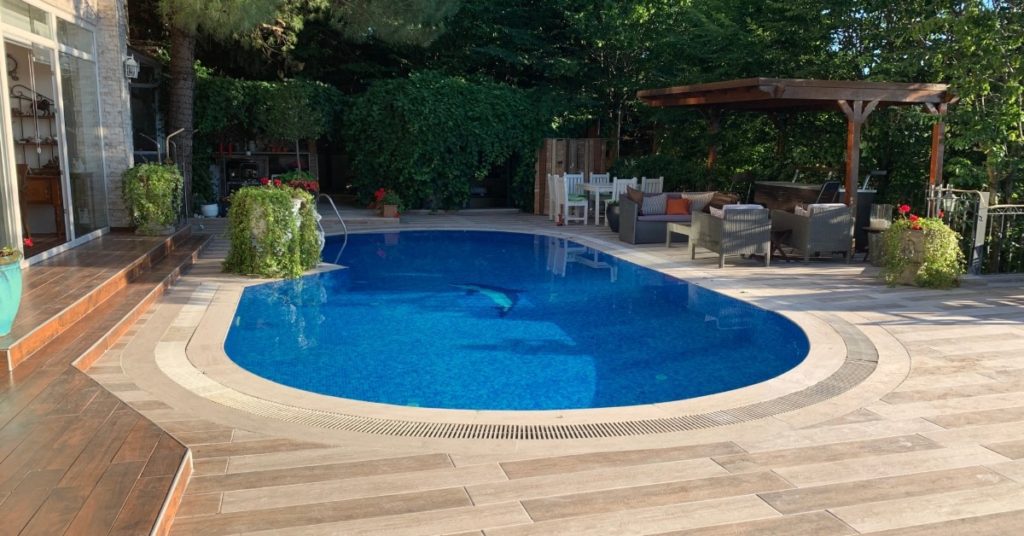 Pristine Backyard Oasis: The Woodlands, TX Outdoor Living Contractor to Hire
The Woodlands, TX outdoor living contractor you need to complete all your outdoor design projects is just a call away. Whether you want a deck, outdoor kitchen, or pool, we're here to help!
So contact us at Pristine Backyard Oasis to speak with a team member about your desired project. We always provide customers with unique designs and high-quality work to ensure lasting enjoyment from your outdoor spaces.