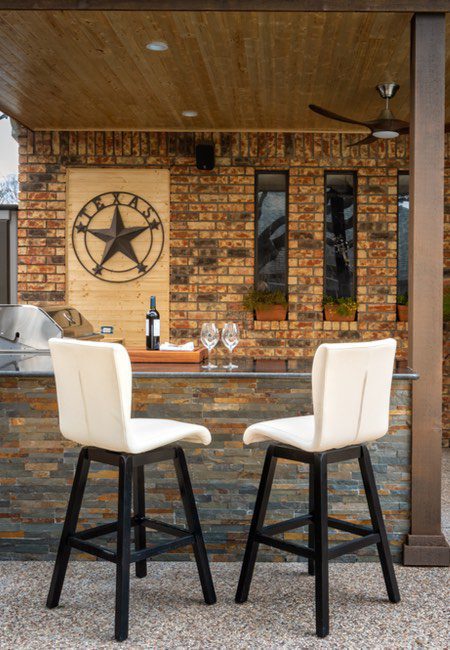 Outdoor Kitchens For Complete Enjoyment
Times have changed drastically from the past years. The days of summer entertaining inside the home are gone. Instead, homeowners love the outdoors more and are finding ways to utilize their backyard spaces. In addition, family and friends' gatherings continue to be on the rise.
Due to the recent COVID-19 pandemic, where the US confirmed the first laboratory case on January 20, 2020, staycations have become the choice over vacations to another state or country. As a result, new pool construction has increased drastically.
Are you aware of another outdoor living space that is gaining attention? The outdoor kitchen!
An outdoor kitchen has many benefits; for one, it is great for entertaining outdoors. While you enjoy good food and fun with family and friends, you have added value to your home. Outdoor kitchens are an excellent selling feature if you ever decide to sell your home.
The designs, layout, and materials are limitless when it comes to outdoor kitchens. The appliances can be chosen to meet the cooking needs of the cook. Table seating, bar seating, fire tables, fireplaces and more can be added to complete the space and bring it to perfection.
Navigate over to our Patio and Deck page to see the types of material that can be used for the flooring and the counters and added features.
We Break It Down
The Main Activity Zones
Creating a Natural Flow
Four Sections
When deciding on the layout of an outdoor kitchen, it is vital to start with the workspaces needed, keeping convenience, functionality and safety in mind. As indoor kitchens have three primary workspaces creating a triangle, the outdoor kitchens are slightly different. They generally should have four main zones; preparation, cooking, plate and serve, and entertainment.
Need Help Deciding?
Four Types of Outdoor Kitchen Layouts
An outdoor island kitchen is one unit that can be accessed from all sides. This is the perfect choice for those on a budget and is great for small spaces. Typically it houses the cooking and preparation sections, leaving the homeowner to add their dining tables, umbrellas, fire-pit, fireplace and more as stand-alone features.
The L-shaped outdoor kitchen continues to be a popular choice among homeowners. One side can be up against the house used for cooking and prep, while the third side can be used for seating. This L-shape can also be stand-alone in the center or corner of the outdoor space. The work section layout and design are limitless.
A U-shaped outdoor kitchen is the most versatile, providing maximum convenience and functionality. While it gives more space, it also creates a cozier atmosphere bringing the cook and guests altogether. After all, what cooks want only to be the chef, they deserve to be part of the party too.
A galley layout is simply two linear islands that are parallel to each other. The open space down the middle provides for an efficient workflow because you can easily turn around to work at another section. Both can be work areas, or one side can be for the preparation and cooking while the other is for plate and serve and socializing with guests.
Prep, Cook, Serve
and Entertain in Style