Conroe TX Custom Outdoor Living Spaces: Pristine Backyard Oasis
Real estate experts say that property features like a large backyard, outdoor living area, and space for pets are quickly growing in importance for prospective buyers. Thanks to the pandemic, homeowners are reconsidering their priorities during the home buying process.
Yet those not looking for a new home are also renovating their outdoor living spaces in droves. So if you're living in Conroe, TX, and want to redo your outdoor space, you've come to the right place.
This article explores what Pristine Backyard Oasis can do for your outdoor spaces!
Customized Swimming Pool
A swimming pool is essential for all Conroe, TX, outdoor living spaces. While there's no better way to beat the Texas heat, you can use it all year to entertain and relax.
You can choose from popular designs like free-form, infinity edge, and beach entry, or we can help you create something entirely unique for your space, no matter the size.
If you want your outdoor space to feel like a resort, you can add rock features, tropical plants, and a spillover spa. The heat and jets will whisk your mind away to another reality as you decompress from a long day.
For those with kids, why not put in a sloped entry for easy access and a water slide? Anything is possible with our pool-building team!
Patio Makeover
Although a pool is excellent for an outdoor space, you'll also want to consider a patio or deck area.
Connect your pool to a sitting area around a fire pit or fireplace for maximum enjoyment. Using non-slip and highly durable materials, we can ensure your patio's safety and longevity.
Adding a patio cover allows you to enjoy the lounging furniture even during lousy weather.
Or you can construct a deck with built-in seating and entertainment. If you prefer a multi-level deck with a hot tub for a more intimate setting, it's also a possibility.
While these are just a few outdoor living space ideas for your patio or deck, we can work with you to build any design you imagine.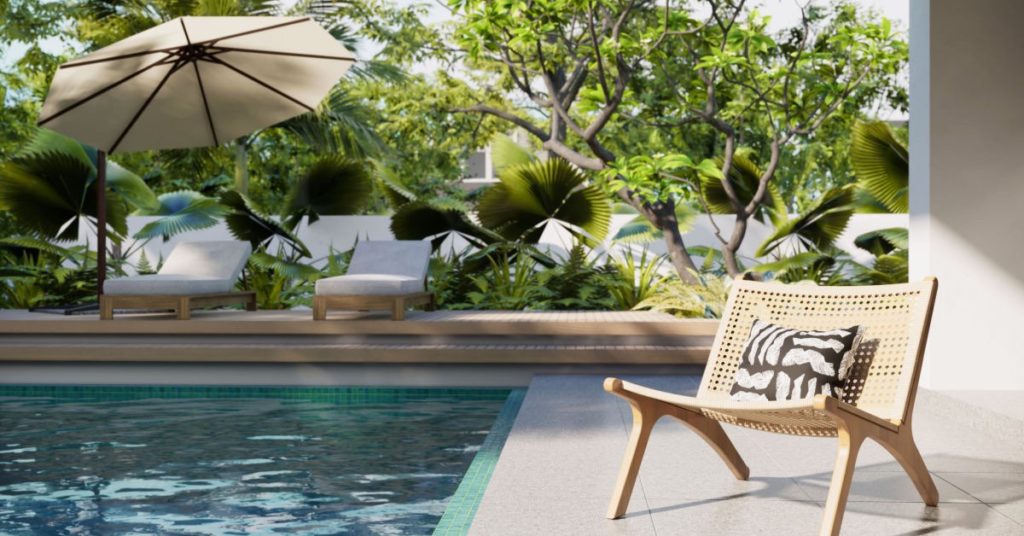 Functional Outdoor Kitchen
These days homeowners love entertaining in outdoor kitchens rather than inside the home. Our team can take your patio remodel to a new level with an outdoor kitchen that's just as functional as your home's kitchen!
Using state-of-the-art appliances and creative layouts, you'll be able to have a family cookout or a nice romantic dinner right in your yard.
For those with a lot of space, you can go for a large galley layout that is sure to shock your guests when they visit. But fear not; those with smaller spaces can use the classic outdoor island kitchen for the same functionality. 
Let our team know if you have any special requests for your outdoor kitchen during the planning stages of your project.
Conroe TX Custom Projects, Bringing Outdoor Living Spaces to Life
When it comes to designing and building outdoor living spaces, Pristine Backyard Oasis is unrivaled. Our team covers you if you want a pool, patio, deck, or outdoor kitchen. 
So if you're ready to start your project or want more Conroe TX custom outdoor living space ideas, contact us now.