Guide to Custom Patio Covers & Pergolas, Spring TX
Do you want to enjoy your outdoor space without being blasted by the hot sun all the time? Or maybe you would like to sit on your Spring Texas patio to read a book during a rainstorm.
If so, it sounds like you may need to explore some pergola and patio cover ideas to help make your space more functional and enjoyable! Luckily, we are full of ideas to help!
So stop wondering, "How can I cover my patio?" and read about pergolas and patio covers in Spring, TX, from Pristine Backyard Oasis.
What Is a Patio Cover vs. Pergola?
Patio covers and pergolas are homeowners' two most common shade structures in their outdoor living spaces. They share many similarities but boast some significant distinctions. For example, they both:
Provide shade
Can include electrical packaging
Require concrete piers
Additionally, both pergola and patio cover ideas are customizable.
However, a patio cover is like an open-air roof extension, meaning you can spend time in your outdoor space during most weather conditions. With more ample shade than a pergola, a patio cover is ideal for keeping you comfortable even during the dog days of summer or in a heavy rainstorm.
On the other hand, a pergola isn't actually defined as a roof because the frame uses open rafters. Thus, it doesn't protect you entirely from the weather elements. While it may provide partial shade, you won't receive full coverage like with a patio cover.
Further, a pergola can be either freestanding or attached to your home. But patio covers are, by definition, an extension of your home. A patio cover usually has asphalt shingles that match the roof of your home or garage, depending on the patio's location.
Which Is Better? Pergola or Covered Patio?
With so many covered patio and pergola ideas, you may be unsure which is suitable for your Spring, TX backyard space. Let us help you decide.
A pergola would be a better choice if you only prefer partial shade or you want to build a structure not attached to your home. But a patio cover is better if you want something that offers more protection and is useable all year round.
Also, let's say you have an outdoor kitchen on your patio. It's probably best to use a patio cover to protect it from all weather elements so it remains in good condition. Even with weatherizing techniques, wear and tear can happen. We know outdoor kitchens can be expensive, so you want to protect your investment as best as possible.
Speaking of costs, this is another essential factor to consider.
Pergolas don't require as much construction and use fewer materials, so they are cheaper than patio covers. But pergolas are often made of wood, which can be expensive to maintain. Because patio covers use nearly the same roofing materials as your home, there isn't much additional maintenance. You can care for your patio cover as an extension of your roof when you do regular maintenance.
Custom Patio Cover Designs
When designing custom patio covers, you want something that will match the rest of your house and outdoor space. If your home has a modern and minimalistic look, you can extend this aesthetic to your patio cover.
Using strong industrial beams with granite, marble, or slate will keep the vibe flowing from indoors to outdoors. But if your home has more of a rustic vibe, we can use a mix of natural stones and wood.
Our design team will assess your home and help you create a seamless design that makes it feel like your patio is another room in your house rather than an outdoor living space.
However, if you want something more unique in your Spring Texas backyard, you can also build a gazebo or pavilion.
Gazebo
Similar to a pergola, a gazebo is a freestanding structure. But it has a solid roof, and the sides are only partially open. Traditionally, they are in a hexagon or octagon shape.
You can place a gazebo on your patio or customize a built-in floor for a different location. Gazebos draw in the eye, becoming the focal point of your backyard.
They are perfect for small, intimate gatherings.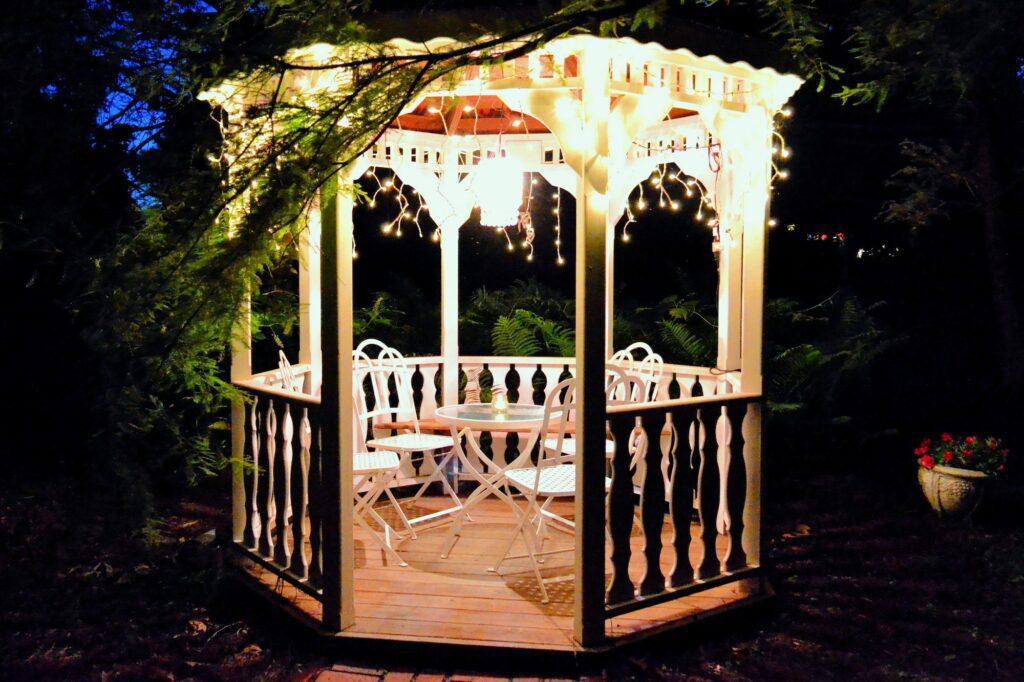 Pavillions
A pavilion is an open and solid structure with its own posts and roof. They can be freestanding or attached to your home. Unlike gazebos, they don't have a built-in floor because they are usually attached to your patio.
Pavillions are great for those who love throwing big parties.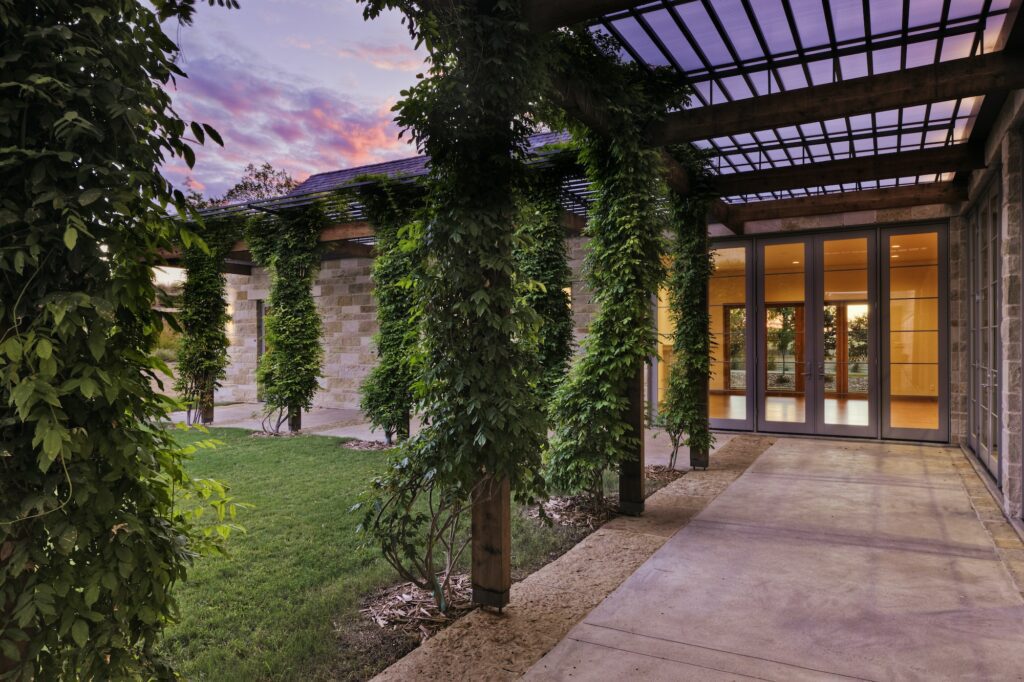 Custom Pergola Designs
Custom pergolas are less common than custom patio covers because the pergola structure will remain almost unchanged in the process. This isn't to say all pergolas look the same from backyard to backyard. There are plenty of ways you can make your pergola unique. Customizable aspects of a pergola include:
Color
Decor
Furnishings
Materials
Size
One of the easiest ways to customize your pergola is by the materials you use. As mentioned, wood is the most common, as there are many varieties and colors to choose from. However, you can also choose composite wood, which is a mix of wood and plastic. Composite doesn't require nearly as much maintenance and will hold up better against the elements.
You can also choose to grow vines and other plants around your pergola. This will provide more shade and fresh air. Not to mention, it's relaxing and beautiful to look at.
It's also possible to install a waterproof cover on your pergola for additional shade. However, if it's some shade you're really after, maybe a pergola isn't the best choice in the first place.
Fear not; our team will help you decide between a pergola and patio cover, then walk you through the design process so you get exactly what you want.
Pergolas and Patio Covers in Spring, TX
When creating custom patio covers and pergolas, there's no one better than the expert designers we have at Pristine Backyard Oasis. Using different pergolas and patio cover ideas, we can transform your outdoor living space.
So enough searching for "custom patio covers near me!" Call our team now to schedule a free consultation. We promise our contractors can build the best pergolas and patio covers in Spring, TX, with 100% customer satisfaction guaranteed.